Dubai Golden Visa by Investment in Real Estate
Everything you need to know about the Dubai Golden Visa, an opportunity to relocate your permanent and tax residency and enjoy the benefits of a life with high standards and safety.

Dubai Golden Visa- Residence Permit
3 Years UAE Residence Card

No physical residency requirements

AED 2,000,000  (aprox. 500.000 Euro / 550.000 USD)

Application Processing Time
Dubai Golden Visa Investment Program
Dubai Golden Visa investment program is one of the most attractive and fastest solutions for high net worth individuals around the globe who desire to obtain a tax residency and permanent residency in a Safe and Enjoyable location..
The New Golden Visa Program in Dubai allows the investors to relocate to one of the top cities in the world and with ability to have tax residency in a country without personal income tax and with no physical residency requirements. The program is also valid for the family dependents of the applicant, including spouse, children, and parents.
To be eligible for Dubai Golden Visa investment program, the applicant must be over 18 years old, have a clear criminal record, and make a combined real estate investment of AED 2,000,000.
Book a free consultation for a step-by-step procedure for obtaining a Dubai Residence Permit through investment and start your application today.
The Benefits Of Dubai Golden Visa – UAE

Gain the right to live, work, and study in United Arab Emirates and enjoy visa-free access to other countries.

Qualifying family members include spouse, children, and parents.

Get access to excellent education and health facilities in a stable country and secure the future of your next generations.

Eligibility to apply for a 5 year residence card and if the ammount of investment surpasses 10.000.000 AED then you can have it for 10 years.

Dubai offer 0% tax on personal income for Residents. A complete opportunity to be more efficient and save more money on your investments.

No physical presence or residency is required, besides one visit for biometric capturing during the application process.
Prior to submitting their Dubai Golden Visa application, investors must have made their investment, which can be made personally or through a company in which the applicant is a shareholder.
The following investment requirements must be met:

1. Minimum 2 million aed value property or owned share ( one property or more ) under the applicant name
2. In case the property is mortgage, at least 2 million of property value must be paid to the bank. NOC letter and paid amount letter .
3. husband and wife can share in one property (marriage certificate required).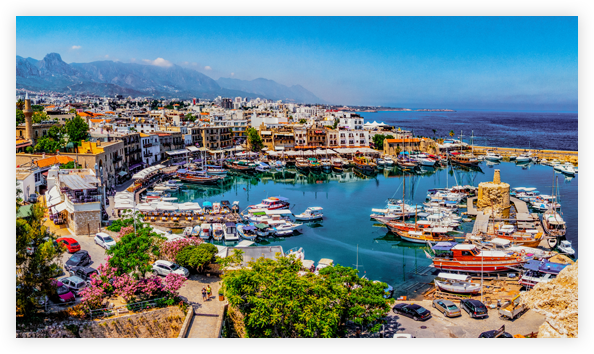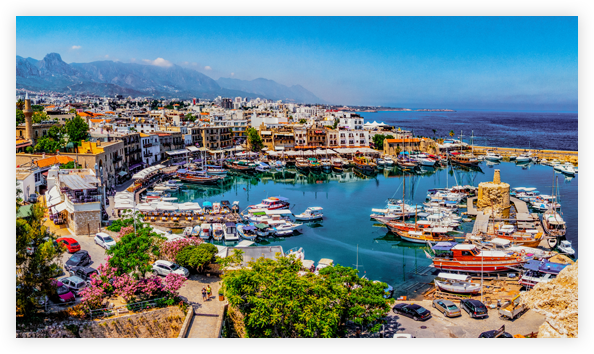 Cyprus, in the north-eastern end of the Mediterranean Sea, offers a strategically geographical location between Europe, Africa, and the Middle East. Europe's sunniest island is also a member of the European Union and is soon to be part of the Schengen Area.
Exquisite natural beauty, rich historical and cultural heritage, friendly people, and a tropical Mediterranean climate, paired with a stable government, a modern economy, and access to excellent academic and medical facilities, make Cyprus an ideal destination for international investors.




With local knowledge, expertise, and experience, TopInvestorVisa has a 100% guaranteed Golden Visa application acceptance and has provided support to investors from around the globe, ensuring tailored solutions for a successful application.
Book a free consultation with one of our advisors for a step-by-step procedure for obtaining a Dubai Golden Visa residence permit through investment and to clarify all your questions before applying for a Golden Visa.
Start Your Application Today





DUBAI, UAE
Sheikh Mohammed Bin Rashid Boulevard, 1401 Boulevard Plaza - Tower One, Dubai
LISBON, PORTUGAL
Avenida Engenheiro Duarte Pacheco, Edifício Amoreiras Shopping, Torre 2, Piso 9, Sala 10, 1070-103 Lisboa